THERAPY VS. COACHING
Do you need a therapist or a Life Coach?
Therapists and Life Coaches share the same fundamental conviction which is to help people resolve personal challenges so that they may live a higher quality life. The following descriptions may help clarify whether a therapist or a Life Coach is right for you.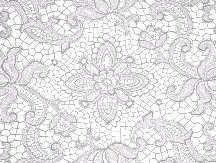 A psychologist is trained to work with individuals in the diagnosis and treatment of behavioral and emotional disorders using talk therapy. A psychologist holds a doctorate (Ph.D.) in psychology and may hold additional credentials. It is advisable to seek treatment from a psychologist if you are struggling with intensely negative emotions, persistent sadness, anxiety, guilt, feelings of worthlessness, trauma, addictive behaviors and traumatic issues relating to the past – and you do not possess the fortitude to move forward at this time.

A Life Coach partners with clients in a creative process to unlock their hidden potential and improve the quality of their life. A certified Life Coach can help you if you are strong enough to move forward despite your depression and/or anxiety. A Life Coach primarily focuses on helping clients achieve demonstrable change and results. Life coaches are not substitutes for psychologists, however, a combination of therapy and life coaching can be intensely powerful in finding the light and moving forward.