CHRONIC ILLNESS COACHING
For individuals living with physical and mental chronic illness, such as multiple scleroses,
diabetes, fibromyalgia, Lyme disease, depression and anxiety.
If any of these questions resonate with you then Life Coaching can help. Remember, your life can have significance and purpose beyond the pain and the limitations of your illness. Chronic illnesses control who we are today and who we will become tomorrow - UNTIL - the defining moment that we make the courageous decision to take action. Breakthrough moments and change are absolutely possible with the powerful partnership of a compassionate and inspiring Life Coach.
• By helping you thrive despite your illness.

• By offering compassion, empathy, acceptance and encouragement.
•By helping you get motivated to take the steps you need to improve your health.
• By redesigning your life incorporating things that bring you joy, your gifts and your talents.

• By igniting a spark that will help you feel alive again.
• Feeling isolated and alone in your health challenges?

• Anxious and/or depressed because you have lost your way?

• Feeling unmotivated to participate in life because you lack sufficient support?

• Feeling frustrated and trapped in your situation?

• Feeling lack of confidence that you can live a more satisfying life?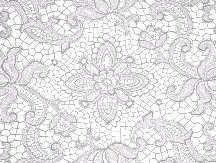 How can I support you in living your best life while managing your illness?